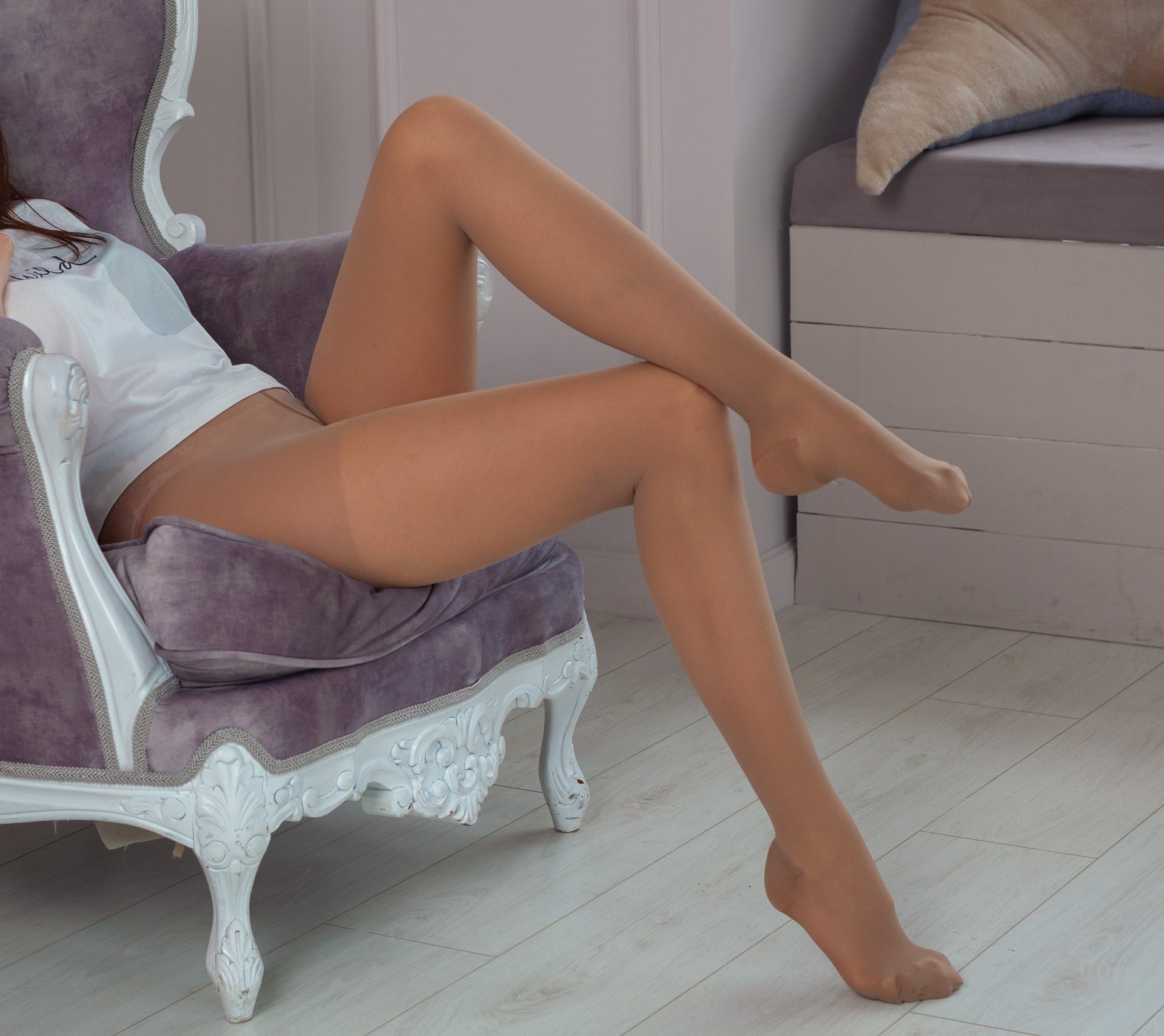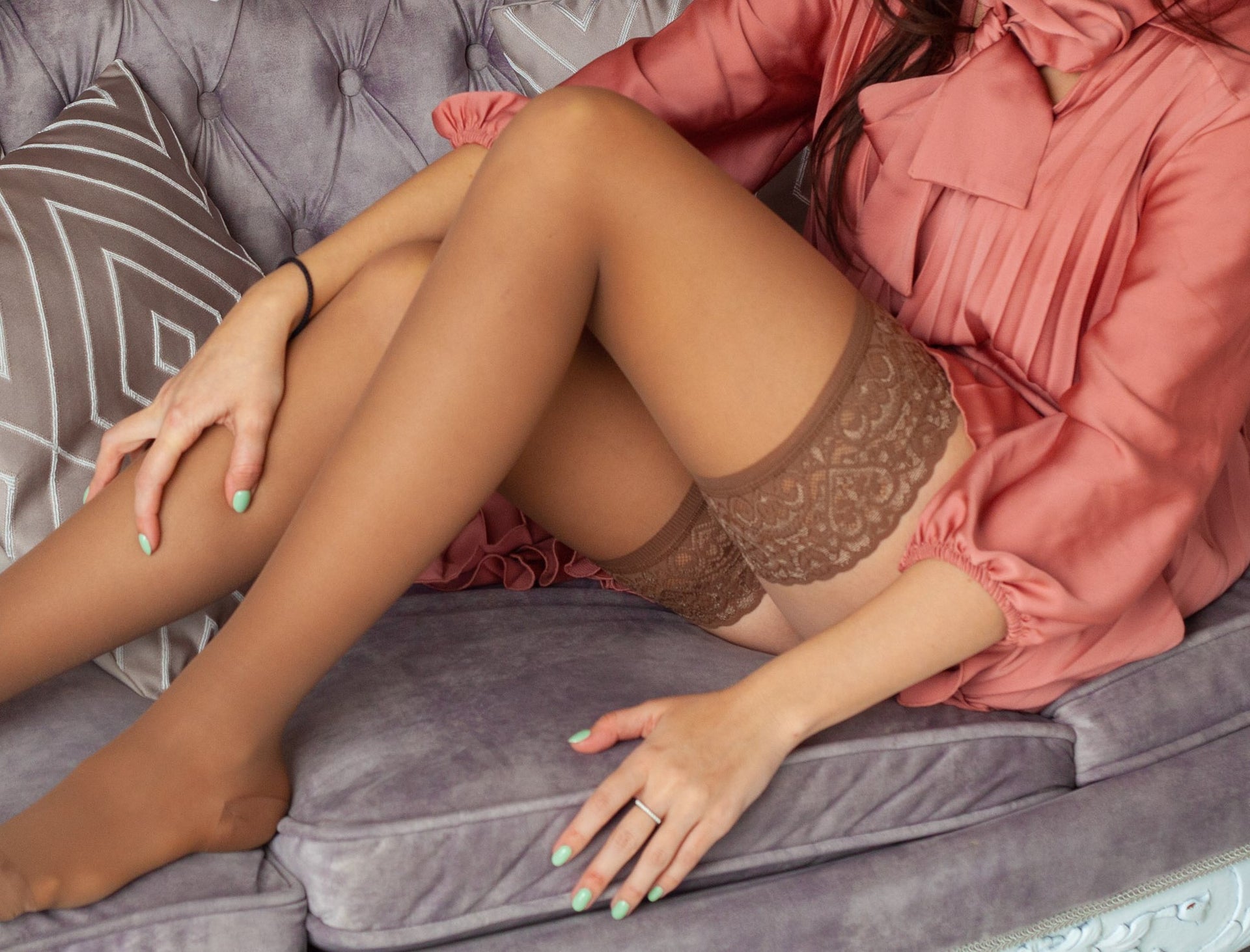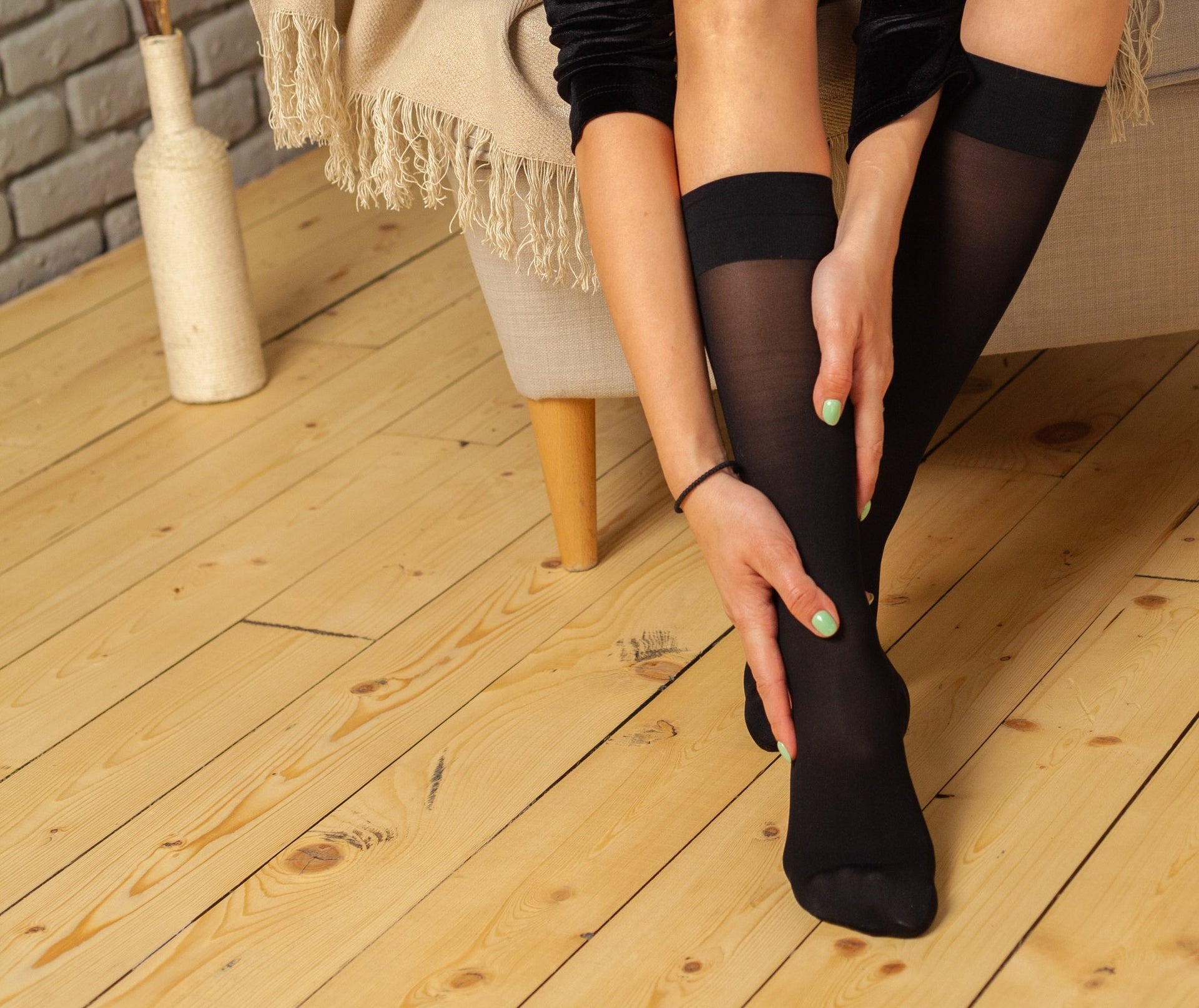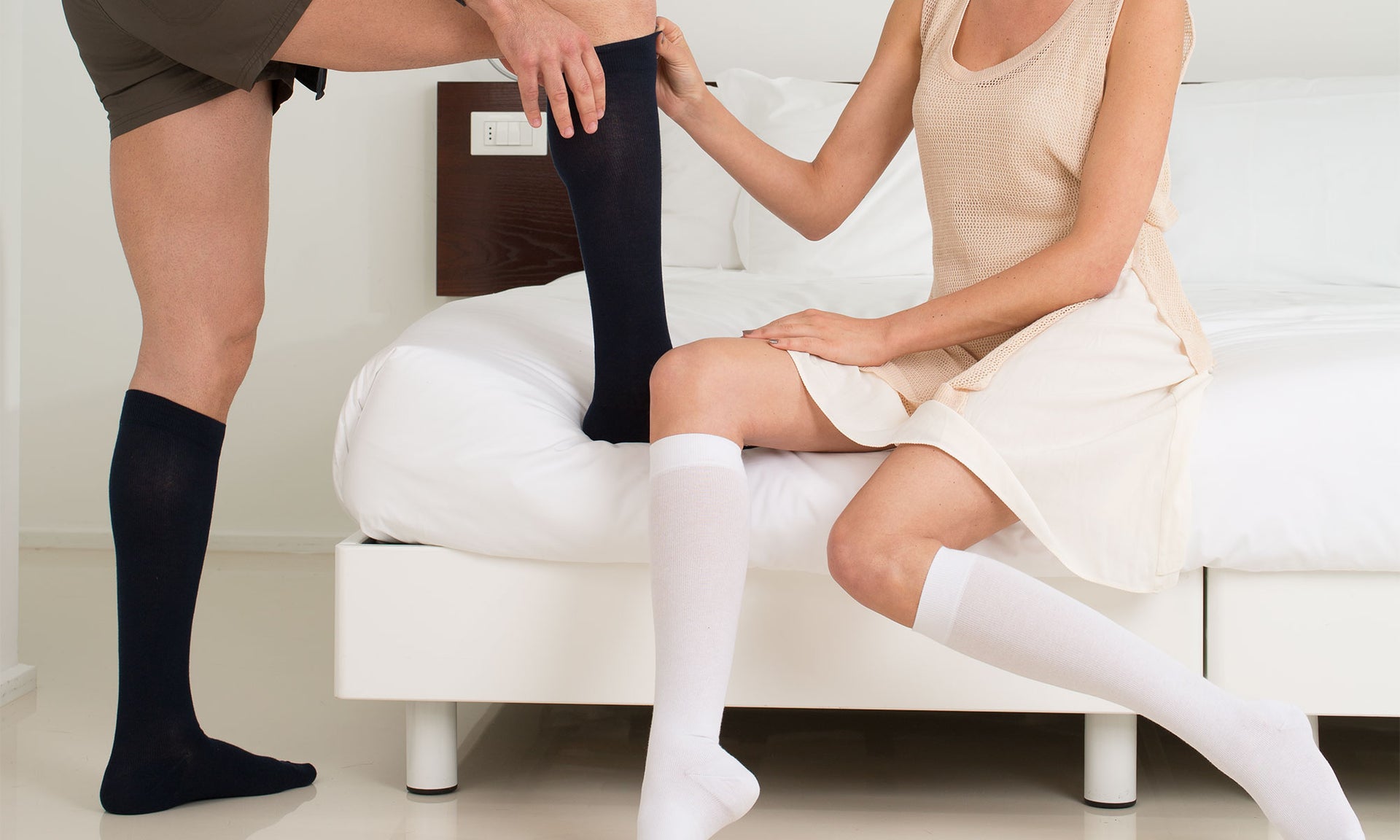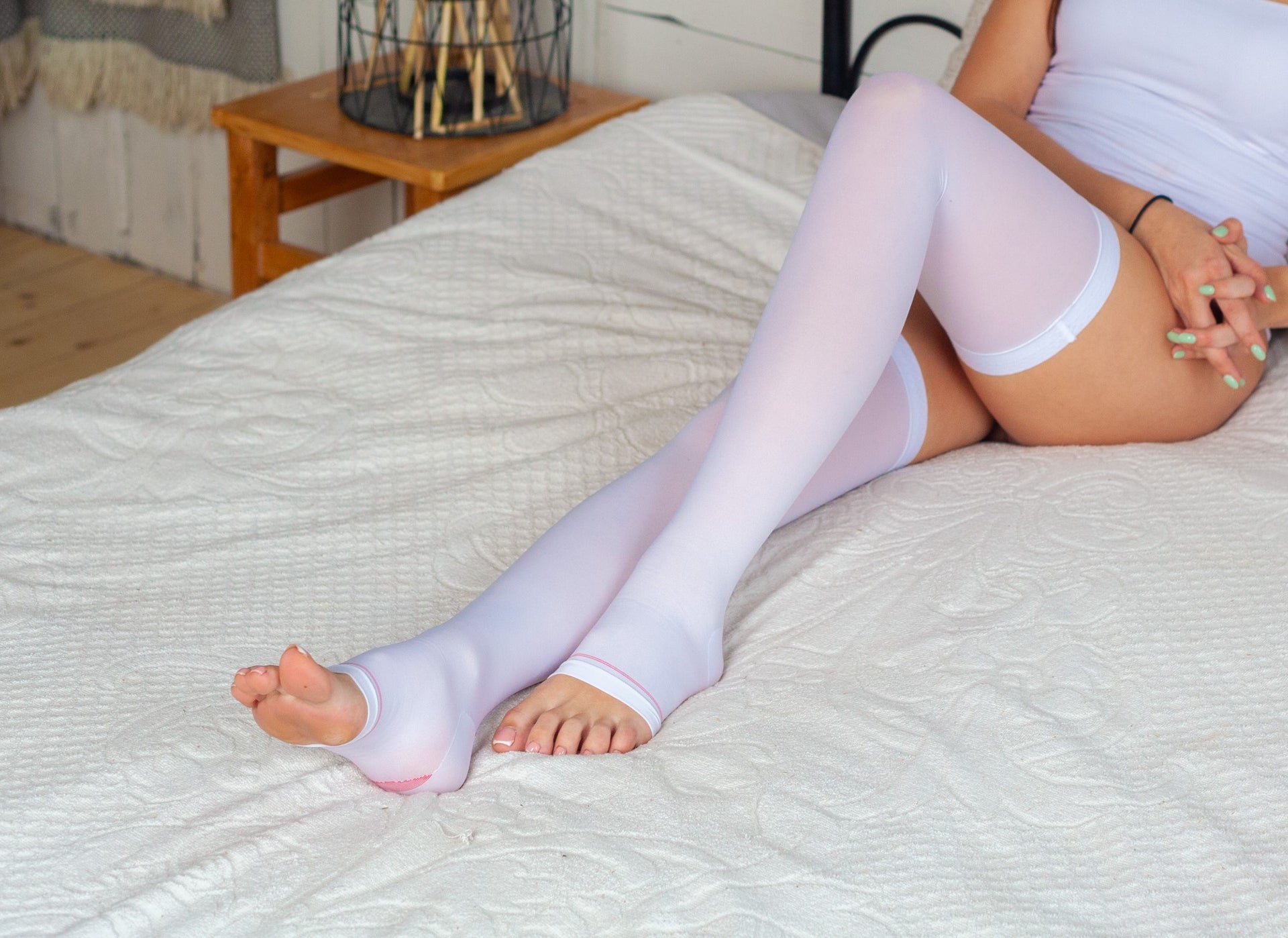 The Healthweir therapeutic stockings collection with graduated compression 18-22 mmHg are designed to provide all the health benefits of medical compression stockings without sacrificing style. Our fashionable collection is manufactured using the highest quality yarns with 3D Lycra for optimal comfort and durability. Superior finishes and fascinating details, makes our compression stockings line ideal for daily activities and more formal occasions.
These elegant compression stockings are specialized hosiery designed to increase circulation and prevent the formation of blood clots in your lower legs. They use strong elastics to create significant pressure on the ankles and gradually decrease compression up the leg. This unique construction increases the arterial pressure in your legs, forces circulating blood through narrower veins and acts like a pump to prevent blood from pooling in the legs. 
As a result, Healthweir compression stockings provide great medical benefits and are recommended for prevention and therapy of light chronic venous insufficiency, varicose veins, swelling and for pregnant women. In addition, these stockings are great for people who travel or stay on their feet for extended periods of time. They can be used as sports recovery socks for those who play sports and need to recover from a workout by accelerating the process of lactic acid removal. Try on a pair today and see the difference they make!
It is recommended to put on the garments in the morning, before getting out of bed, because you have the least swelling in your legs. For proper use, please refer to the diagram on the bottom of the package. For best effectiveness, take your leg measurements and use the size chart to select the correct size.